Researchers share their mobility experiences
Link
Danaï Symeonidou is part of the Joint Research Unit for Mathematics, Informatics, and Statistics for the Environment and Agronomy (MISTEA) at the INRA centre of Occitanie-Montpellier. She studies artificial intelligence, and she is an expert "weaver"...of the Semantic Web. She views informatics as a discipline that builds connections, creates understanding, and diffuses knowledge. It is also a field that has allowed her to pursue her two passions: research and education. She is an excellent teacher, and her curiosity is contagious.
Link
As a specialist in the study of extreme risks, Thomas Opitz thrives between highly theoretical mathematical models and their very practical applications. When he's not busy calculating probabilities, he's also an avid sports and nature enthusiast. Thomas is a statistical modeller at the Biostatistics and Spatial Processes Unit at the INRAE centre of the Provence-Alpes Côte-d'Azur region (PACA) and the 2020 winner of the INRAE Promising Researcher Award.
From England to Plaine de Versailles
Nadia Boukhelifa, a data visionary
Nadia Boukhelifa recently made the hop from England to Plaine de Versailles. This specialist in data visualisation and research scientist at the Joint Research Unit for Food Process Engineering and Microbiology enthusiastically shares the path that led her to where she is today, putting people at the centre.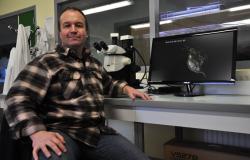 From Canada to Brittany
Scott McCairns, an environmental explorer
When he discusses his career studying the ecological evolution of aquatic ecosystems, Scott McCairns, researcher at INRAE Brittany-Normandy, affirms that both luck, and timing, have been on his side. His recipe for success shines through his contagious enthusiasm: a curious scientific mind and a continual drive to expand his field of research.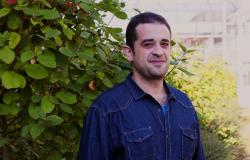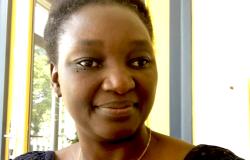 From Ouagadougou to Versailles
Esther Dzalé, she's got (algo)rhythm
Esther Dzalé Yeumo is passionate about data. Working in INRAE's Delegation for Scientific and Technical Information (DIST), Esther sees the tremendous potential of this period of big data and open science to drive research opportunities. "It's a chance to connect knowledge and make new discoveries," she says. The innovative computer scientist is setting the pace for science to go faster.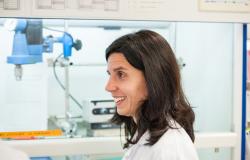 From Spain to Nantes
Ana in the land of the little
Like Gulliver, Ana Villares is on an extraordinary journey, making leaps and bounds in a nano-scopic world. From the discovery of physicochemical properties of plant-based polymers in Spain, to their assembly at INRA in Nantes, her story takes us to the heart of her scientific research: design new bio-sourced materials that are reliable and sustainable.